Coordinating family- friendly fantastic parties! Imagine seeing faces full of smiles, hearing joyful laughter all around. In addition to entertainment, allow our event planning services to deliver an amazing atmosphere of classic yet creative party decor, filled with amazing aromas and tasty culinary delights.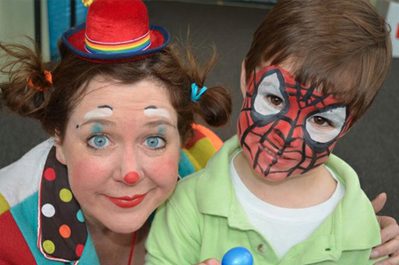 Founder, Sally Monroe began performing when she was just a little clown. As a kid, she had big dreams, a big heart and big feet. By the age of 10, Sally was acting in theatre and performing as a ventriloquist with puppets.
She has enjoyed working in film, tv and theatre. Sally says, I cant think of anything I would rather be doing than making people smile. I am grateful to be able to be able to bring out the silliness in others. Giving the gift of happiness is a gift every day for me.
Sally resides in Boston, is a mom and travels to New York, Los Angeles and internationally to perform upon request.
E-mail: sally@sillysallys.com
Phone: (310) 488-1795
If you don't have experience NO problem! Join us at the Silly Academy