Boston Children's Entertainment Shows:
Face painting
Balloon twisting
Bubble shows
Puppet shows
Magic shows
Story telling
Games

Caricature art
Princesses
Clowns
Pirates
Fairies
Theme parties for children
Catering
Boston Kid's Party Entertainers:
Allston
Andover
Back Bay
Boston
Braintree
Brighton

Brookline
Cambridge
Canton
Charlestown
Dorchester
Dedham

Everett
Hingham
Jamaica Park
Milton
Medford
Newton

Lynn
Quincy
South Boston
Revere
Watertown
Westwood
We travel outside of Boston, so call 617-639-5659 or email fun@sillysallys.com to ask about your location! In Boston, performers entertain at corporate events, birthday parties, grand openings, weddings, graduations, community events, charities, and more.
Call Us At 617-639-5657
Face Painting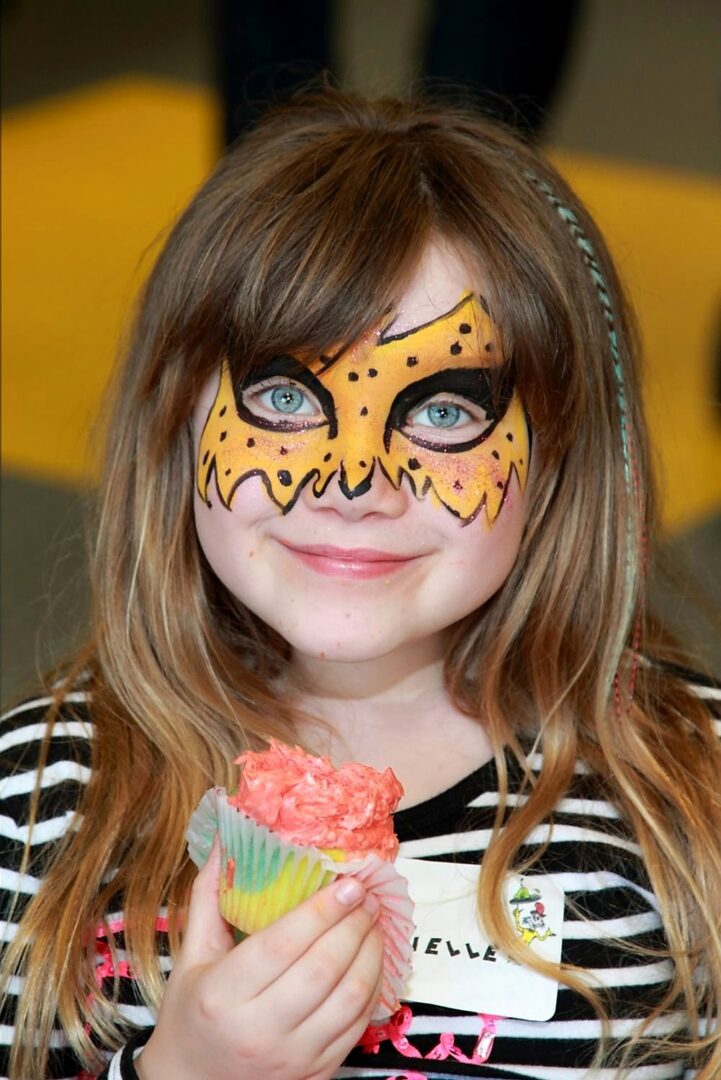 Silly Sally's facepainting transforms your guest from normal friends and family into creatures,monsters, animals, fairies, princesses, superheros, butterflies, and more. We use non-toxic face paint that comes off with soap and water. Having a Silly Sally's facepainter will sure bring some fun and silliness to any birthday to event that you may be planning. All facepainters have been trained through Silly Academy and learn to develop their skills with Silly Sally.
[divider_top]
Balloon Twisting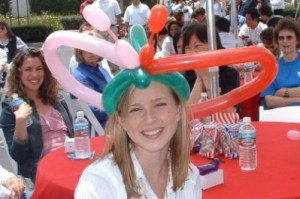 Silly Sally's balloon twisters produce amazing balloon designs with a simple twist of a balloon. Our Boston balloon twisters start from the bottom up in balloon designs. They learn their swords, master their monkeys on a tree with a banana to even developing their rainbow balloon hats. It takes time and skills through our Silly Academy classes. Our entertainers can create silly hats, angel wings, animals, princess crowns, swords, rainbow balloon hats, monkey on a tree with bananas, fish on a fishing pole, and much more.
[divider_top]
Bubble Performances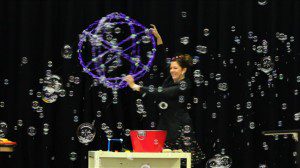 Silly Sally's bubble shows are very bubbly. Who would have guessed a bubble show is bubbly? They are fun and interactive too! The Boston bubble performers have had extensive training in the mastery of bubbleology. They learn through Silly Sally and develop skills for their performances. A Silly Sally bubble show teaches kids about recycling, storytelling; uses various wands; and even puts kids inside a bubble! Our bubble kits are filled with wacky tools, props, bubble solution and fun. Our bubble shows last from forty minutes to an hour long of entertainment. The performances do vary in different weather conditions. Inside performances are ideal since it is a controlled environment for bubbles. We bring waterproof blankets to catch popping bubbles and extra bubble solution that splashes from the bubble pool. Space is not much an issue with our bubble performances. Whether it be in a cramped apartment or a large auditorium space, we are always able to produce wonderful bubbles. We can do outdoor shows but please note that these have more variables that affect our performances. For example, wind pops bubbles much more easily. If you would like an outdoor bubble show, it is possible, but if conditions change please make sure to have an indoor location accessible.
[divider_top]
Magic Shows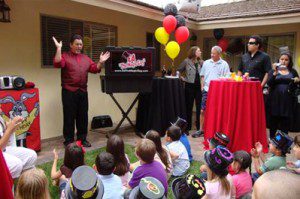 Silly Sally's magic shows are comedy shows that put the magic into your heart. Our Boston entertainers work to develop funny interactive performances that are fun for all ages. Kids will be smiling the whole time!