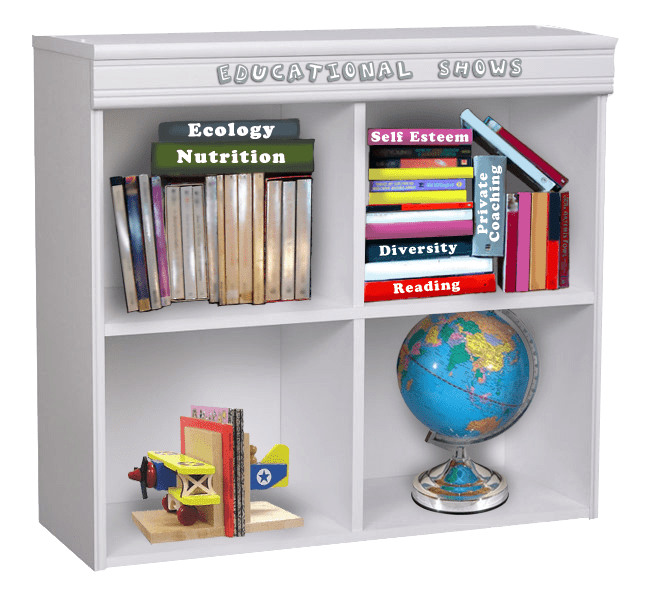 We educate with dance, song, drama and laughs! Our puppet plays and performers are sure to bring smiles to faces–large or small!
 Educational Shows
Ecology:

Enthusiastic & educational environment & ecology shows. Kids laugh & learn.
Nutrition:

Eating well is so important. Teaching what foods are good for you in a fun & positive way.
Self-Esteem:

Learn that each child is important & that being yourself I something to be proud of. Each person is unique and special.
Diversity:

Learn to relate to others and accept them for the person inside. From wheelchairs, to race, to religion – we are all different yet the same.
Libraries:

Books are our best friends and puppet plays encouraging reading are always a hit.